.
A Ludicrous Occurrence

The following is taken from Rev. James Robison's Recollections of Samuel Clawson, published in Pittsburg, Pennsylvania, in 1883. Both Clawson and Robison were Methodist ministers.

His (Rev. Clawson's) residence for many years previous to his death was in Braxton county, West Virginia, among as kind-hearted people as I have ever known. In the summer of 1837, in company with five or six others, I went to that county to attend a camp-meeting, which was held in what was called the flat woods, Rev. J. Penell, pastor. On the forenoon of the third day of our journey, near 12 o'clock, we saw a man coming down a lane towards our way, who stepped into the middle of the road as if to stop us.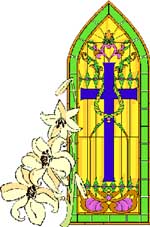 "Ladies and gentlemen," said he, "it is six miles to the camp-ground, and dinner will be over before you get there. We have been apprised of your coming, and have dinner ready for you, so please give us the pleasure of your company for dinner."
To such a kind invitation, so politely expressed, there could be but one answer. We followed him to his good home, where an excellent dinner awaited us. Our host was a fluent talker, and among the many interesting things he told us was one of seeing a meeting broken up by a ludicrous occurrence. A minister was preaching in a farmer's house on the afternoon of a very hot day. The preacher stood facing the front door. After he had got fairly into his sermon, an old gentleman and lady came to the door; he looked in and saw but one vacant seat, and that was by the door. He pointed it out to his wife, but she shook her head, and pointed to the door-sill. He took the seat, and she sat down on the sill, and turned around so that she could see the preacher, who had the undivided attention of every one. The old lady sat almost behind her husband, and had her eyes fixed upon the preacher and her mouth wide open. The old gentleman equally interested, had his mouth full of tobacco, which he wished to throw out, and putting up his hand, emptied his mouth, and forgetting that his wife was behind him, threw the whole of it into her mouth. Almost strangled, she sprang up and ran to the spring, coughing and spitting as if terribly nauseated. No one saw it but the preacher, who was so excited with the occurrence, that he roared out laughing as if he would split his sides. The congregation was utterly amazed, and none more than the old gentleman, who looked the very picture of innocence. The preacher had lost control of himself, and all his attempts at an explanation only made the matter worse. At last he made out to say, "Friends, go home." Some one asked the old lady if she knew what the preacher was laughing at? "Yes," said she, "I guess I do know." And when she told the people, they had their laugh, and excused the preacher.
[Back to index of featured articles]